These are my lecture notes from IMT's NET02x (4G Network Essentials) course, I thought I'd post them here as they may be useful to someone. You can find my complete notes here.
As we discussed before when no data has been sent by a UE for a period of time the eNB will switch from an ECM-Connected state to an ECM-Idle state where there is no radio connection.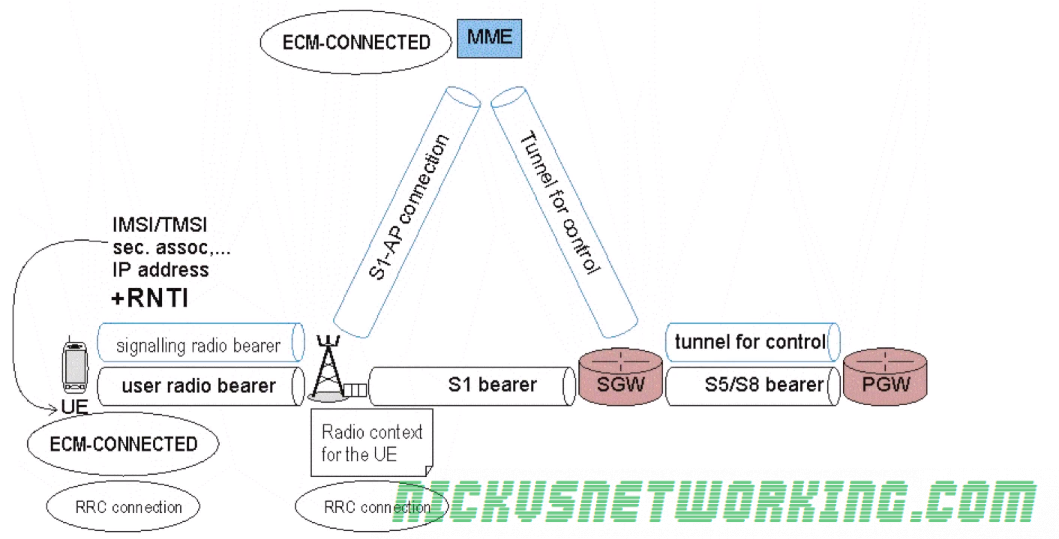 So let's look at the release procedure.
When the transmission timeout (typically 10 – 30 seconds) has expired, meaning a user hasn't sent data for that length of time, the eNB sends the MME a S1-AP UE Context Release Request with the cause of User Inactivity to denote why the change is being made.
The MME then sends a GTP-C message requesting release of the tunnel between the S-GW and the eNB (GTP-C Release request).
The S-GW sends back a GTP-C Release Access Bearers response, indicating it has cleared down the GTP tunnel between itself and the eNB,
The MME then sends a S1-AP UE Context Release Command to the eNB, and the eNB sends an RRCConnectionRelease which releases the RNTI assigned to that UE removing it's radio resources.
Finally a S1-AP UE Context Release Complete is sent from eNB to the MME to let the MME know the process has completed.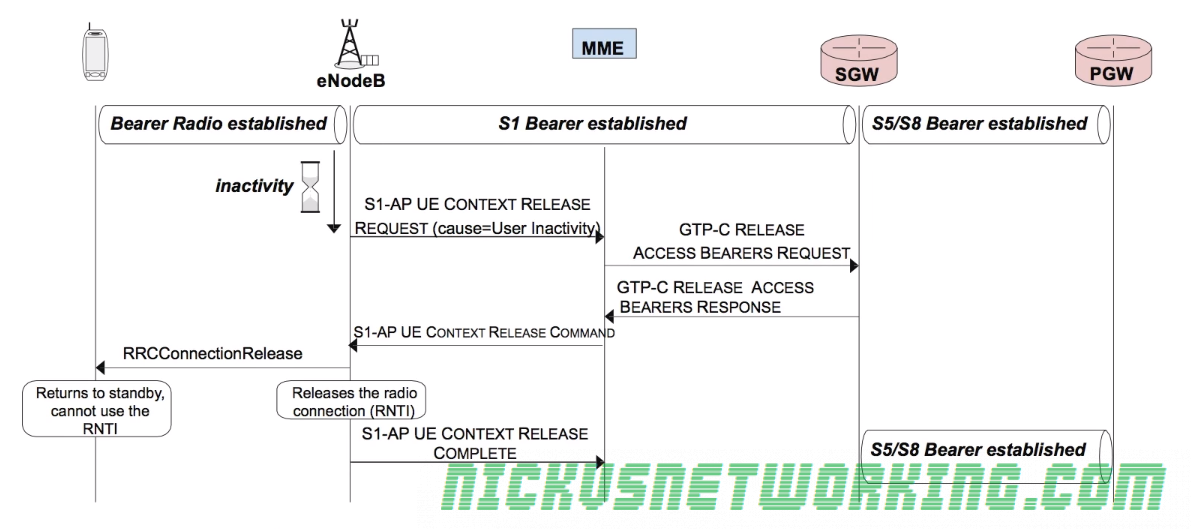 At this stage the RNTI is no longer active so the UE cannot use the RNTI and therefore cannot be assigned radio resources.
The UE is now in ECM_Idle mode, however as it still has an IP Address allocated and can be bought back it's in EMM_Regsitered mode.
States
EMM-Deregistered State
UE is disconnected from the network with no radio resources and does not have an IP Address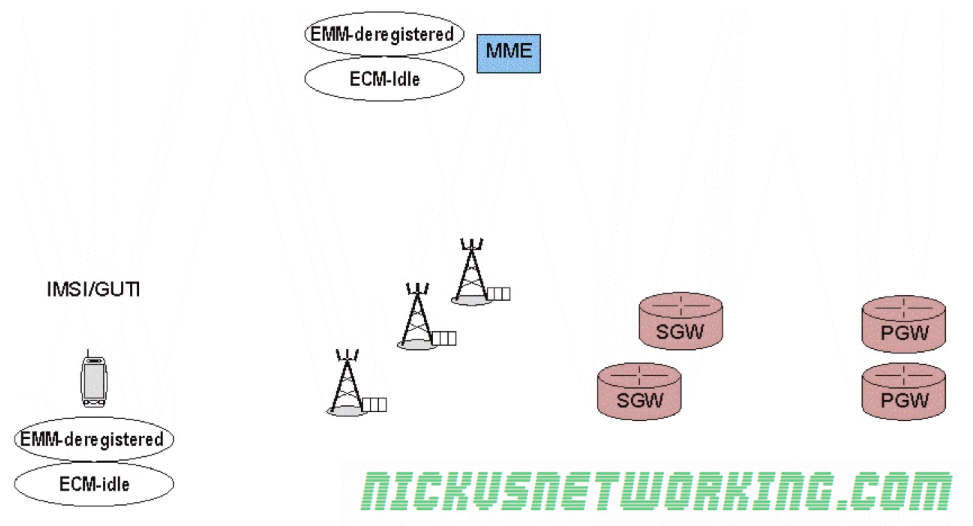 EMM-Registered & ECM-Connected
UE is connected to the network with an IP address
Radio resources (RNTI allocated)
Location of the UE known
All tunnels & connections established
EMM-Regsitered & ECM-Idle
UE has an IP address & appears to be connected
No radio resources (RNTI) currently in use
No tunnels or connection from the eNB to the S-GW & MME.
Tunnel between S-GW and P-GW and the tunnel between the MME and S-GW
A relative location (tracking area) of the UE is available