I have a bit of a thing for Test Sets…
Arguably, the most capable (toolbox-carryable) test set out there is the Fluke 990 CopperPro, combined TDR, Butt Set, Toner, RFL, Noise meter, etc, etc, it's a really cool gizmo (And probably worthy of a blog post in itself someday).
Alas mine had stopped taking much of a charge, you'd plug it into the charger, and after 20 minutes of use, it'd report low power and shut down.
Sitting on the charger the Fluke would show the red charging light for about 20 minutes, then the charging light would turn off.
If I unplugged and replugged the charger I'd get red charging light for another few minutes, then turn off again.
Naively, I ruled it to be an issue with the battery (Which is close to 10 years old), and ordered a new one.
But with the new battery in hand, the same issue.
Stupidly, it turns out I was using a 15v charger, technically the unit supports a 15v charger, but it seems after a period, the internal voltage regulator overheats and shuts off, meaning the battery never got a good charge.
Now with the new battery I'm getting 15 hours of runtime out of a charge, and still squeezing 7 out of 8 year old battery it originally came with.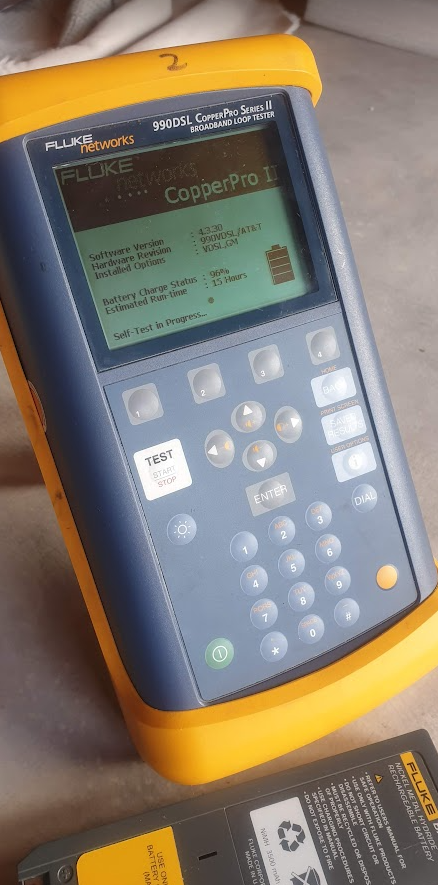 Dumb mistake but hopefully an easy fix for anyone with the same issue.