NBNco's FTTC technology is accounting for a larger and larger share of the access network mix as the rollout nears completion, but let's take a look at the hardware doing the heavy lifting.
I won't go into the fiber network build NBNco are using (Squids, etc) in this post, we'll just focus on the DSLAM that lives in the pit outside your house, or in NBN parlance – DPU or Distribution Point Unit.
In short, this is a 4 port DSLAM, fed by a fiber service and reverse powered.
The unit itself is waterproof, allowing it to live in the pit outside a customer premises, for FTTC deployments it's common for every second P3 pit to contain a DPU (each pit typically feeds two premises).
There's 4 copper tails for connecting in each of the 4 copper pairs to feed 4 premises. The copper run is typically less than 100m and is pretty easy to work out – Pace the distance from your first telephone outlet (TO) to your nearest pit, and there's a 50% chance that's the length of your cable run. Because of the short run of cable it's a lot less to go wrong in the CAN, the only joint on the pair being the one on the DPU itself and anything inside the demarcac.
The DPU is powered by the customer's modem via a reverse power feed, this means NBNco don't have to worry about powering the unit, something on FTTN cabinets has been a maintenance headache due to battery backup maintenance.
Unfortunately due to the enclosures being water tight and sealed, they don't have the best thermal management. It's not uncommon for them to reach 50+ degrees C in the field, which leads to a high failure rate, especially during summer.
NetComm Wireless / Casa NDD-4100
In 2016 NetComm Wireless (Now owned by Casa Systems) signed an agreement with NBNco to provide Fiber to the Distribution Point (FTTdp) Distribution Point Unit (DPU) equipment to NBNco for the launch in 2018, using their NetComm NDD-4100 units.
The unit has 4 ports for customer connections over a VDSL G.9923 interface, with reverse power feed, meaning the unit is fed by the CPE.
For backhaul the unit has GPON G.984 interface.
The device may not be powered at all times so a management proxy caches commands that are fed to the system when it comes back online.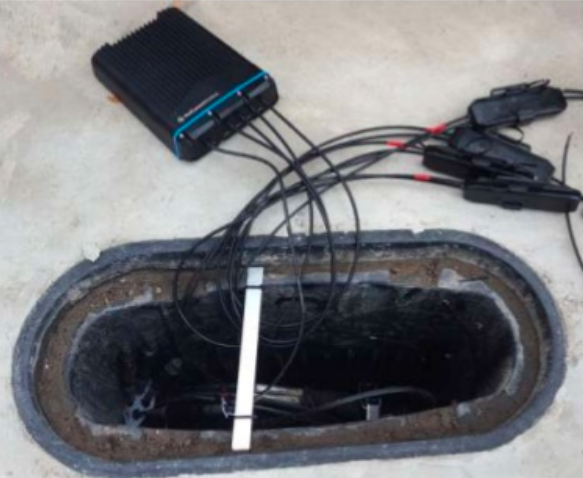 Promo video
Nokia lightspan sx-f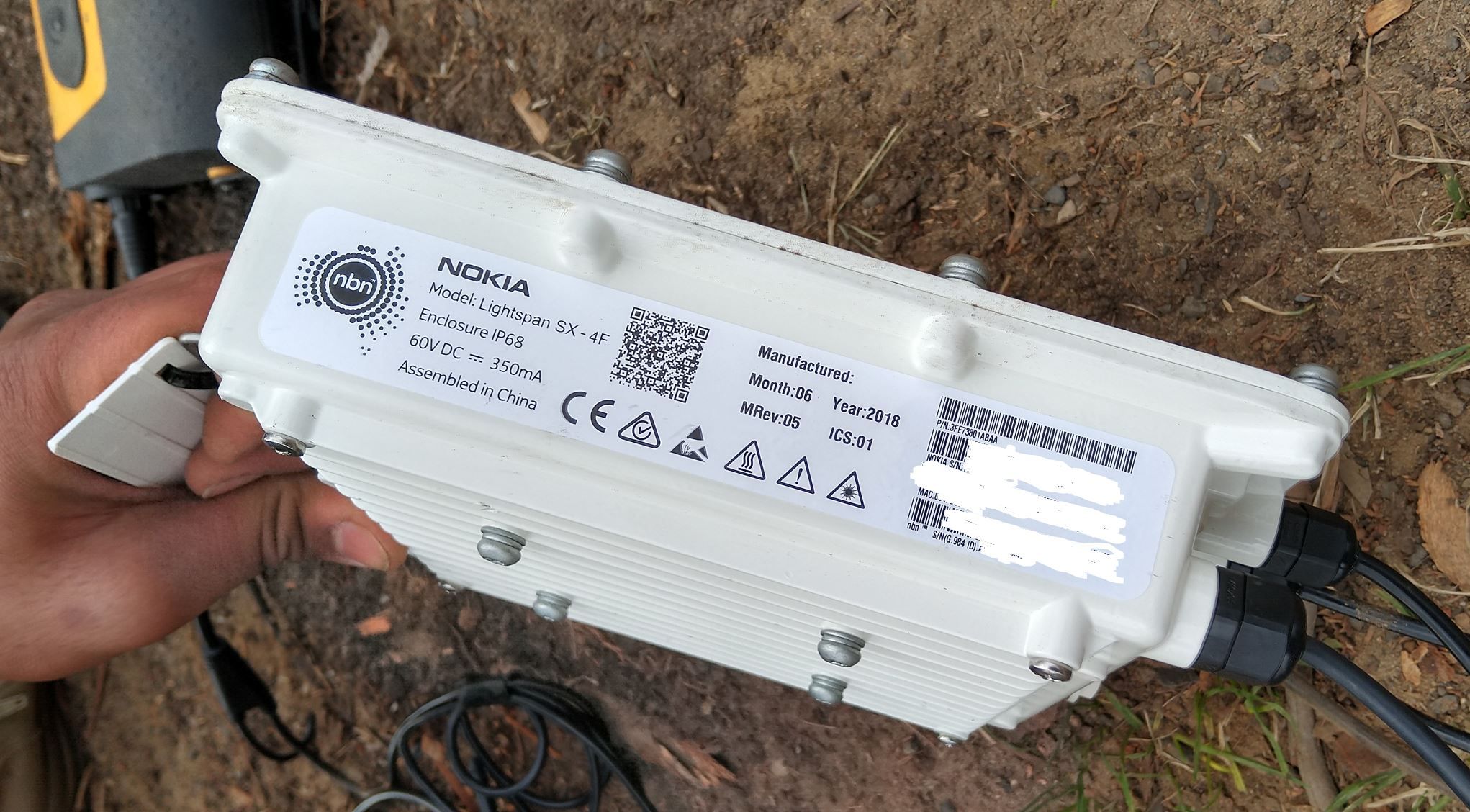 In June 2018 NBNco started trialing Nokia DPUs, and many later installations since then are using the Nokia DPU.
I've head a bunch of complains about the NetComm having issues and dying, and for a sealed unit there's very little debugging that can be done to it.
In the Melbourne office of NBNco there's a Nokia DPU that's been running in a fish tank for a number of years.